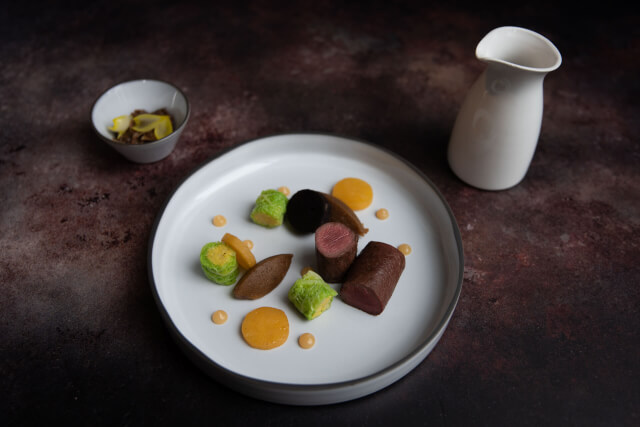 Wolfslaar Restaurant* in Breda (Brabant)

Awarded
a Michelin star
every
year
since
2005.
On 1 April 2000, Master Chef Maarten Camps fired up his pan and Restaurant Wolfslaar opened its doors for the first time. Since 2005, Restaurant Wolfslaar has retained its Michelin star every year.  Constant quality is paramount in Maarten Camps' kitchen. All dishes are composed of herbs from their own garden. Sustainable and organic ingredients. Think of organic fish and meat, regional seasonal products, fruit and vegetables.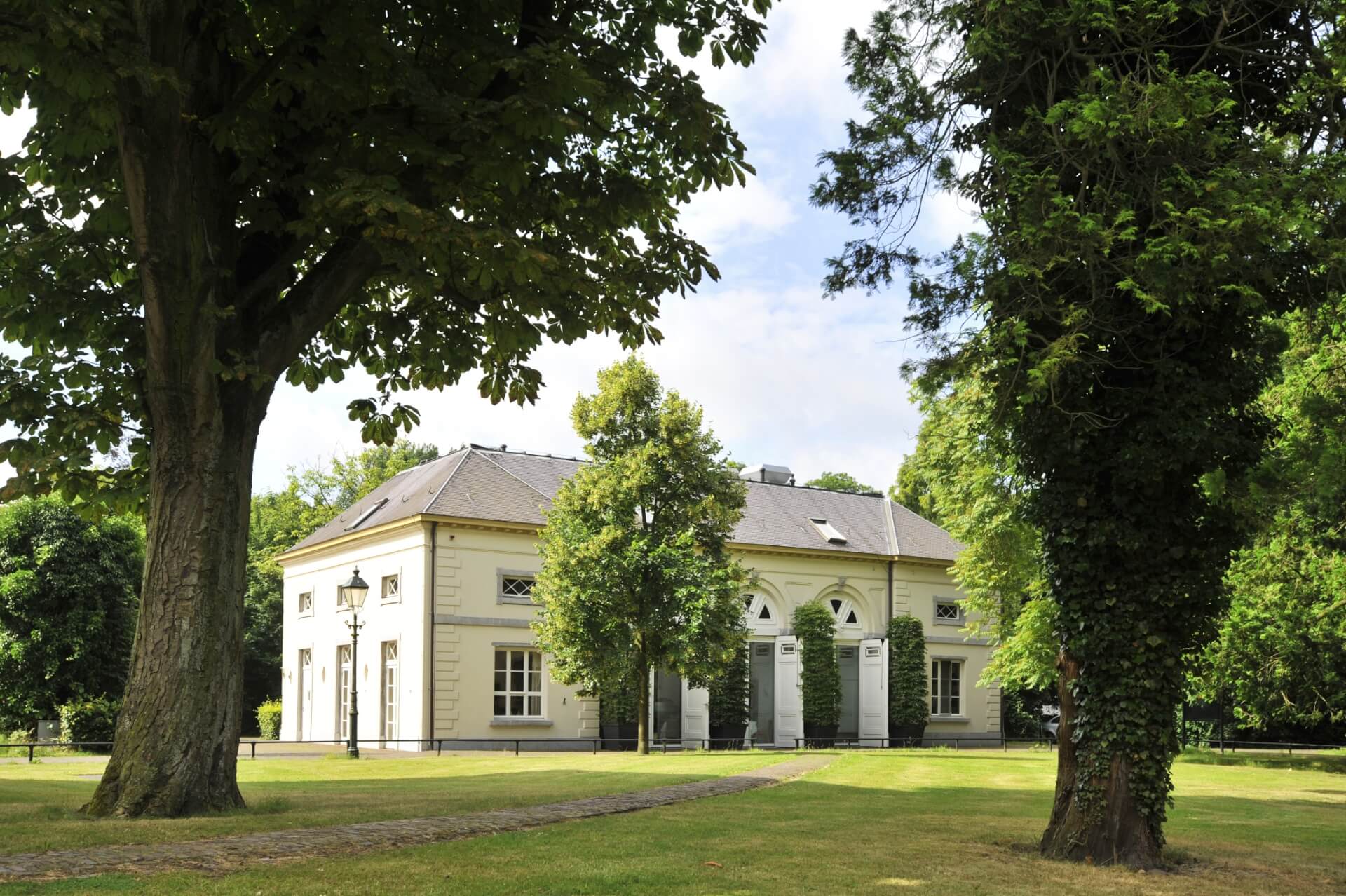 Part of

the

Wolfslaar

Estate

 
The history of the Wolfslaar Estate goes back a long way. In the east facade of the manor house, we find a stone that mentions the year 1694, but many, many decades earlier, around 1511, the archives already mention a 'farmhouse, complete with meadows, fields, a vegetable garden and a large orchard'. Over time, this farmhouse has been destroyed and rebuilt at least five times. In 1862, the then-owner, Baroness Charlotte Storm-Cuypers, commissioned the construction of the stately, stylish manor house and coach house that we see today. Her heirs sold the property in 1905. Between 1905 and 1947, the Wolfslaar Estate was inhabited by various families, until it was sold to the municipality of Breda in 1955.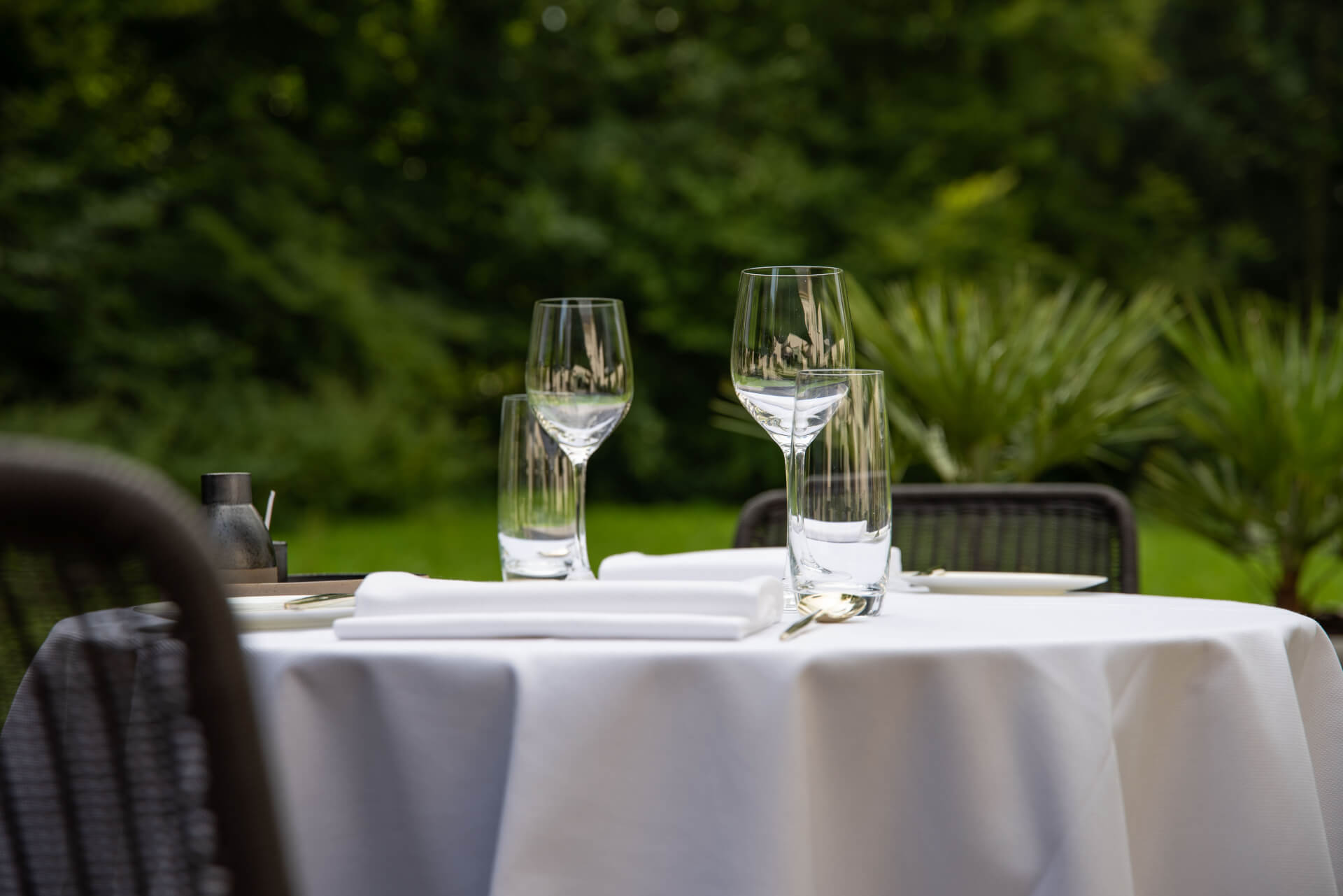 Live in a harmony of taste

and

food
Restaurant Wolfslaar serves a number of wines from organically and biodynamically cultivated grape varieties, as well as fairly traded coffee and EARTH water. In this way, we contribute to the global well-being and can give you a taste of the finer things from nature. Join us in a harmony of taste and food, with an eye for the well-being of nature, people and animals.  
RESTAURANT WOLFSLAAR
BREDA

Restaurant Wolfslaar in Breda (Brabant) has been awarded a Michelin star every year since 2005. According to independent review sites, we are among the 10 best restaurants in North Brabant and the 80 best restaurants in the Netherlands. Every year, more than 20,000 guests visit our star restaurant in North Brabant on the outskirts of Breda, located on a stylish, wooded estate.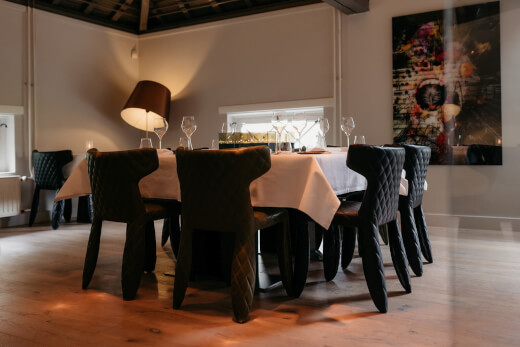 About the location
located in an old, former coach house;
located in lush, untouched nature;
a lovely terrace for lunch or dinne;
3 kilometers from the center of Breda;
10 minutes drive from the A16, A27 and A58;
large car park with over 200 spaces;
free parking and free electric charging.